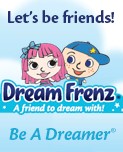 Dolls

Most-Viewed and Related Articles:
Dolls




Most-Viewed Articles (last 12 months)





1.
Top-10 Most-Wanted Dolls
When TDmonthly interviewed retailers about their best-selling dolls in a June 2014 survey, several mentioned Groovy Girls from Manhattan Toy, which are celebrating their "Sweet 16" this year...

7/1/2014








3.
Are Fashion Dolls Old Hat?
Fashion Dolls have dominated the U.S. doll market since Barbie came onto the scene back in 1959 and they have reigned pretty much without challenge since then...

6/1/2014






---





Additional Articles (from most recent)







2.
Top-10 Most-Wanted Dolls
When TDmonthly interviewed retailers about their best-selling dolls in a June 2014 survey, several mentioned Groovy Girls from Manhattan Toy, which are celebrating their "Sweet 16" this year...

7/1/2014






3.
Are Fashion Dolls Old Hat?
Fashion Dolls have dominated the U.S. doll market since Barbie came onto the scene back in 1959 and they have reigned pretty much without challenge since then...

6/1/2014








5.
Madame Alexander Doll Lovers Share Their Stories
At the 111th American International Toy Fair, held February 15-19, 2014 at the Jacob Javits Center in New York City, the Madame Alexander Booth held a special "Share Your Story Day" to celebrate the role their dolls have played in the lives of girls and women for almost 90 years...

3/1/2014








7.
Top-10 Most-Wanted Dolls
In a June 2013 survey about best-selling dolls, retailers told TDmonthly Magazine that Manhattan Toy and Corolle were their top brands...

7/1/2013






8.
Q&A with Gloria Mecca for Heavenly Hug Dolls
It's easy for some people to brush off toys as mere entertainment. But as those of us in the industry know, and as any child (or adult!) with a beloved teddy bear or doll can tell you, for so many people toys are more than just a product to be pushed...

4/1/2013








10.
TDmonthly's Toy Fair Videos: Dolls, Plush, and Figures
TDmonthly Magazine was at Toy Fair, scouting out the newest toys and hottest trends of 2013. Our videographer captured these new toys on tape, so that retailers who couldn't visit their booths can still get a taste of what these new toys have to offer...

3/1/2013








12.
Adora Dolls Unveils New Look and Products For 2013
Adora, a leading manufacturer of award-winning dolls, plush toys, and play accessories is launching an "all new" Adora for 2013. Adora has infused its brand with a new identity, packaging, website, and a wide assortment of products and price points for children of all ages...

12/1/2012






13.
Paradise Galleries to Participate in 2012 Walk for Alzheimer's
California-based designer, developer, and marketer of award-winning dolls, Paradise Galleries, announced today they are beginning to gather a team of doll lovers to participate in the 2012 Walk for Alzheimer's in Dana Point, California on October 6, 2012...

9/1/2012






14.
Dolls and Doll Houses
Take a look at these recently added specialty and mass-market dolls and doll houses...

7/1/2012






15.
TDmonthly Top Toy Award Winners July 2012
TDmonthly Magazine is excited to announce our TDmonthly Top Toy Award winners for July 2012. We've selected these toys to feature to our 14,600 retailer subscribers for a number of reasons, including their top quality, high play value, and/or status as a proven best seller...

7/1/2012






16.
Top-10 Most-Wanted Dolls
For the sixth year in a row, specialty store owners have named COROLLE DOLLS' Calin as their best selling doll, followed by Groovy Girls from MANHATTAN TOY...

7/1/2012








18.
Dolls
See these recent Specialty and Mass-Market Dolls...

8/1/2011






19.
Top-10 Most-Wanted Dolls
When TDmonthly interviewed 14 retailers in early Summer 2011 about their best-selling doll, a whopping 71% of them named Corolle Dolls as their best-selling brand...

7/1/2011






20.
The Battle Over Bratz
Now that MGA has full control of the Bratz brand again, CEO Isaac Larian is ready to get back in the game...

4/1/2011






21.
Celebrating Twenty Years of IDEX
For twenty years, IDEX has brought together artists, manufacturers, suppliers, retailers and collectors for one glorious week at the end of January...

3/1/2011






22.
Barbie Poses Moral Doll-Emma
Last issue, we learned that high-fashion womenswear designers are lining up to dress Barbie – that universal beacon of over-the-top womanhood. Although the high-priced celebrity-designer dolls are meant for adults, is that who's buying them?...

12/1/2010






23.
Summary of Online Toy Reviews
TDmonthly Magazine's Review Scout scours the Web weekly for reviews of new and hot products so you don't have to spend your time searching...

12/1/2010






24.
Grownup Designers Snatch Barbies From Kids
At least since the 1980s, when outré designer Bob Mackie outfitted his first Barbies, dollmakers have enlisted couture designers to weave their talents around the most diminutive of mannequins...

11/1/2010





Featured Products in TDmonthly Magazine:
Dolls

The premium doll brand designed in France, Corolle dolls are designed to be the perfect look, size, feel and scent for little ones to love and cherish. And because children develop a strong emotional bond with their dolls, Corolle dolls are durable to withstand all the loving and hugs their beauty and charm inspire. The Corolle collection stays young and fresh every year with the introduction of new dolls, updated fashions, accessories and more, resulting in a history that is rich in accomplishments. Some things,...

More information on COROLLE DOLLS products.
Since 02/01/05 people have visited this page.

Advertisement: